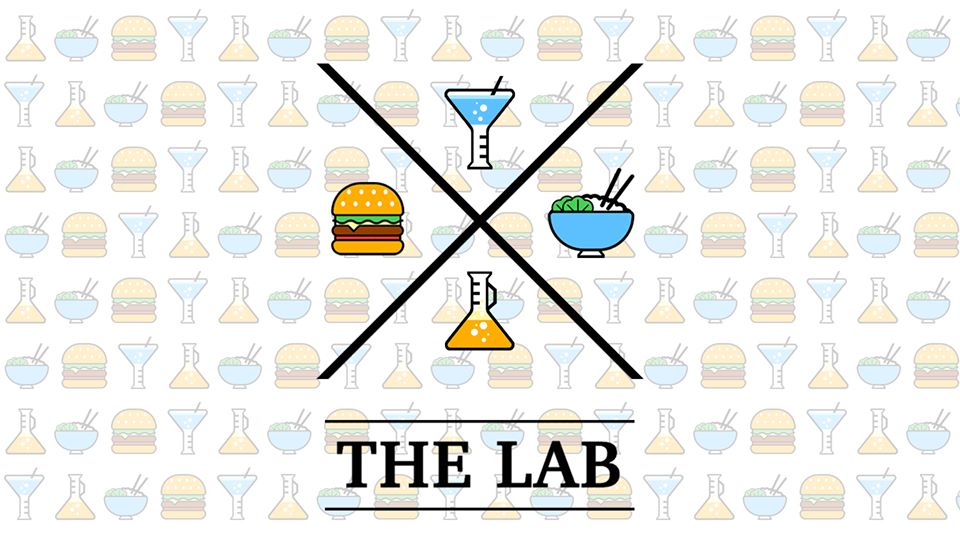 Lieve AKO'ers,
Voor het VGT van 25 september bij 'The Lab' hebben wij een heerlijk keuzemenu voor jullie samengesteld. Voor slechts 15 euro kun je meegenieten van een van de onderstaande keuzes:
Voorgerecht:
Tapas to share with everyone met o.a. geitenkaaskroketjes, yakitori kipspiezen, bitterbal van rode biet, nachos en loempiaatjes.
Hoofdgerecht:
Mediterranean bowl met kip, rijst, veggies en een tomaten basilicum saus
Indian bowl met tempeh, rijst, veggies en een coconut curry saus
Bacon & cheese burger
Falafel burger
Dessert:
Cheesecake
Chocolate cake



Nog een keertje de praktische informatie:
Waar? The Lab bij de Ezelenmarkt (naast Student Service Center)
Wanneer? 25 september
Hoe laat? 18.30 uur!
Wie? Alle AKO-ers fase 1, 2, 3 en 4.
Waarom? Omdat het hartstikke gezellig is om je nieuwe collega's te leren kennen en om bij te kletsen met vrienden. (En er is lekker eten!)
Prijs? 15 euro p.p.
Deadline? Schrijf je uiterlijk op donderdag 19 september 2019 in!
Sidenote: Er komt 35 eurocent aan transactie bovenop de 15 euro p.p. inschrijfkosten.